Thank you for showing an interest in my writing. All of my books are available in electronic format for the Kindle as well as print versions. Audio books coming soon.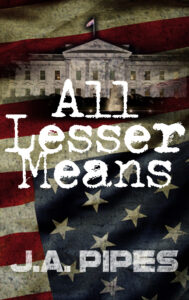 What if information from the future could make you rich?
Jason Bailey needs money. Paying to overthrow the government isn't cheap. Especially when the revolution is still 30 years away. In his first job out of college, Jason is working alone one night when he receives a message… from the future. A message that will turn his life upside down.
The future is bleak, the economy is a shambles, and millions are suffering. Jason's compassion for people he has never met draws him into a conspiracy to bankroll a secret army that will overthrow that government. Things go much deeper than Jason anticipated and his investments soon draw the attention of the FBI.
Veteran agent and internet cop Frank McIntyre is drafted into a top secret government operation to find Jason, with orders to stop him or face the consequences. The chase is on. Jason must hide the money, and himself, in a cat and mouse game that ends in revolution.
All Lesser Means is now available in the Amazon Kindle Store.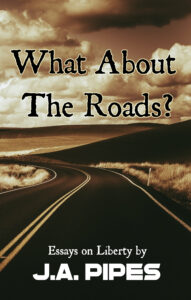 What is Liberty?
Is it freedom to do whatever we like? Does our liberty depend on the contributions of other people? What role, if any, does the government play in protecting our liberty? Is it time for us to exercise our unalienable right to abolish our government and start over with something new?
Explore answers to these questions from an anarchist perspective and see how they differ from your own.
What About The Roads? is now available in the Amazon Kindle Store.